ABOUT LINCOLN HEALTH & WELLNESS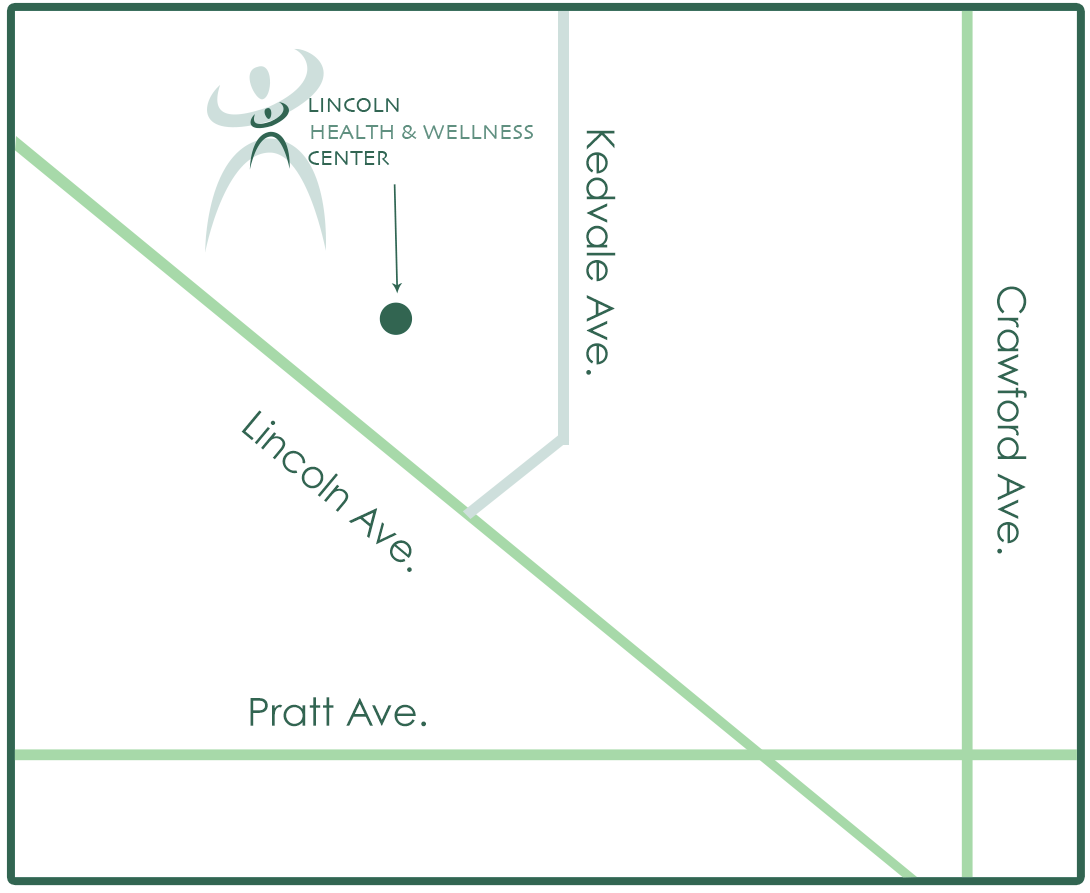 Lincoln Health & Wellness Center, located on Chicago's north side, is committed to providing quality health care to patients of all ages with a focus on chiropractic care, therapeutic exercise and rehabilitation, nutritional management and counseling, and general wellness coaching and education.
We believe that every patient's condition is unique and requires a similarly unique treatment approach. We provide a thorough and comprehensive evaluation of each patient and create a holistic treatment plan tailored to the individual's needs and goals. We teach patients to become active partners in their own healthcare by educating them in addition to treating them.
Our ultimate goal is to help our patients achieve and maintain wellness. We remind patients that health is much more than the absence of disease. We facilitate our patients in achieving an optimal level of function and improving quality of life.
Our Mission
Our Mission
Our mission is to provide quality, holistic, integrated healthcare that not only meets, but exceeds your expectations.
We are committed to improving the health of our patients and their families. We strive to identify and correct the cause of your health problem, and not just to treat the symptoms.
We don't stop searching for solutions until you've gotten the results you're looking for.
Learn About Dr. Anastasia Akrivos
Dr. Anastasia Akrivos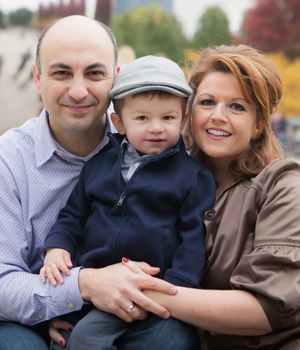 A National Board Certified chiropractic physician, Dr. Akrivos began her north side practice in 2001 and has been at the same location ever since. A native Chicagoan, she was born and raised in the same neighborhood in which she now practices. She received her undergraduate Bachelor of Science degree in Biology in 1995 from Loyola University, Chicago. After a few years of medical research at Abbott Laboratories, volunteer medical work, and advanced courses in public health studies, she decided to further her education by studying chiropractic at National University of Health Sciences, in Lombard, Illinois. She received a B.S. degree in Human Biology, followed by her doctorate degree as a Doctor of Chiropractic in 2001.
She has a strong interest in providing compassionate, integrated, and holistic care to her patients. She sees patients of all ages from infants to seniors. She believes in working together with her patients, and even their medical specialists and primary care physicians, to help co-manage many of their conditions. She believes in the power of chiropractic care and knows the amazing results it can offer people. She makes a strong effort to educate patients, the general public, and other physicians about the wealth of benefits of chiropractic care.
She has a strong educational background in functional rehabilitation, ergonomics, adjusting technique, nutrition, weight loss coaching, pregnancy care, pediatrics, and acupuncture. She continues to take post-graduate continuous education courses in orthopedics and rehabilitation, nutrition, diagnosis and management, women's and children's health.
She is very active in her community volunteering and donating to local and national charities. She is a member of her local chamber of commerce and works for the continued improvement of her neighborhood. Through the years, she has developed many close bonds with the people in her community. She is also active in her Greek-American community and has been a member of the Hellenic Professional Society of Illinois, Hellenic Medical Society of Chicago, and Greek-Orthodox Young Adult League. She has been an active member in the Illinois Chiropractic Society and the American Chiropractic Association, and strongly supports their efforts to improve the public's access to chiropractic care and to maintain chiropractic in the forefront of healthcare.
Dr. Anastasia Akrivos is married and has a 3 year old son. Her family brings her much joy and keeps her quite busy outside the office. She enjoys cooking, travelling, gardening, and spending time with family and friends.